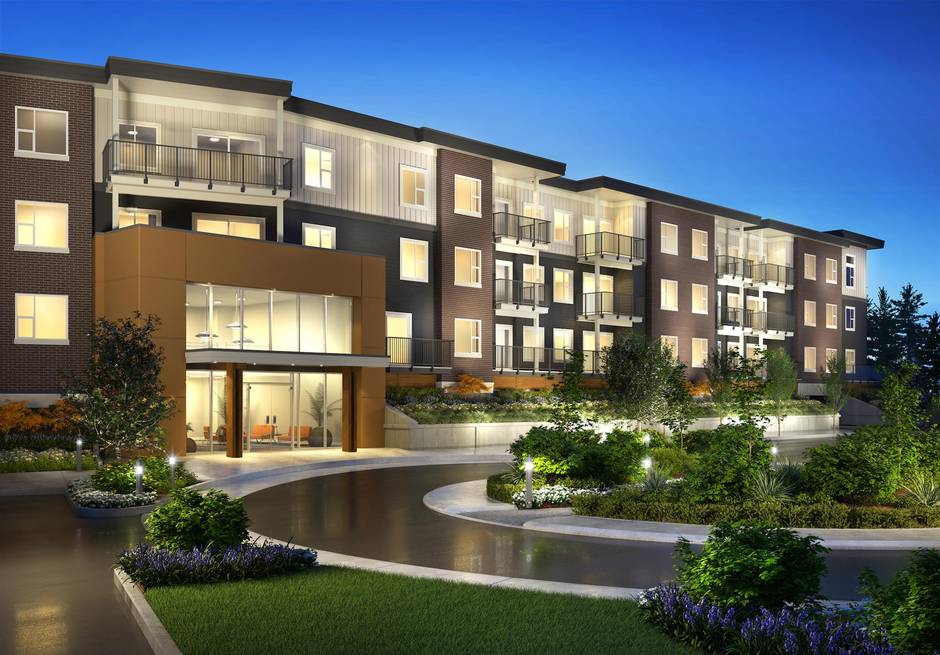 A rendering of U-One by Mission Group Homes near the UBC campus in Kelowna, B.C.
For many years, a condo site in downtown Kelowna, B.C., had sat unfinished – an eyesore and reminder of the 2008 recession and collapse of a formerly booming market.
The developer fell into receivership and halted construction on the luxury project. In 2012, Chinese developer Jingon, based in Richmond, bought the property for $3.8-million and announced plans to build a tower called Grace. Plans changed again when Jingon partnered with Chilliwack-based Kerkhoff Construction to build 1151 Sunset Drive, a 124-luxury tower of one-, two- and three-bedroom condos and townhouses at ground level. They've just opened the presentation centre – a sign of the times for Canada's fastest-growing metropolitan area.
There's been a major turnaround in Kelowna, which is currently booming from increased housing sales owing to residents from the Lower Mainland relocating there, as well as students attending the postsecondary schools there and deciding to stay.
"Over the last couple of years, it's really picked up," company vice president Leonard Kerkhoff says. "There are a lot of opportunities coming to town. We're getting the relocation of retirees from Vancouver and Calgary, selling their homes for a good price. And we're getting more of the millennial purchaser – the younger professionals from Vancouver are relocating for a cheaper lifestyle. Vancouver has just become too unaffordable."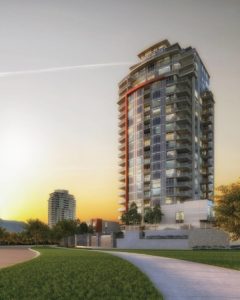 After years of on-again, off-again progress, the development at 1151 Sunset Drive, Kelowna is finally on the market. Exterior rendering.
Communities such as Kelowna are reaping the rewards of Vancouver's affordability crisis and transforming as a result. Over all, Metro Vancouver housing sales were down 26 per cent compared with August, 2015, according to just-released Real Estate Board of Greater Vancouver data. Meanwhile, desirable regions such as Kelowna are experiencing unprecedented growth. As of July, there had been a 51-per-cent increase in sales volume year-to-date over the previous year-to-date in Central Okanagan. Prices for houses have gone up by about $100,000 this year over last, there have been more multifamily dwelling starts than ever before and jobs are on the rise.
"There has been an air of optimism in this city that hasn't been felt in a long time – maybe if ever," Kelowna Mayor Colin Basran says.
At 38 years old, Mr. Basran, born and raised in Kelowna, represents the younger cohort. He says it's not just the spillover from Vancouver that's creating their boom, but efforts to build Kelowna's tech and animation industry, as well as the growth of Okanagan College and UBC Okanagan.
"For the longest time, we lost young people because of opportunities elsewhere. Now, we are seeing more young people stay here. Obviously, tourism and agriculture continue to be the main pillars of our economy. But now, we are the third-largest tech hub behind Vancouver and Victoria, and it's my hope in the coming years we surpass Victoria," Mr. Basran says. "And I know that increasing the number of foreign students is something the university would like to do. For us, it increases our diversity. I don't know the politically correct way to say it, but we haven't had that."
It's too early to say if the growth is connected to the introduction of the 15-per-cent home-buyer's tax on non-Canadian citizens and non-permanent residents living in the Lower Mainland. The province is set to release its next batch of foreign buying data in mid-September. Those numbers will be of particular interest because they could indicate the immediate effect of the new tax in Vancouver and the 21 communities where it applies.
Instead, foreign buyers might be drawn to the Kelowna region because of the schools. The number of international students at UBC Okanagan (UBCO) grew from 12.8 per cent of the student population last year to a projected 14.1 per cent this year. Sixty per cent of all graduates stay in the area, according to UBCO's data. Part of that is because of the foreign students that end up settling.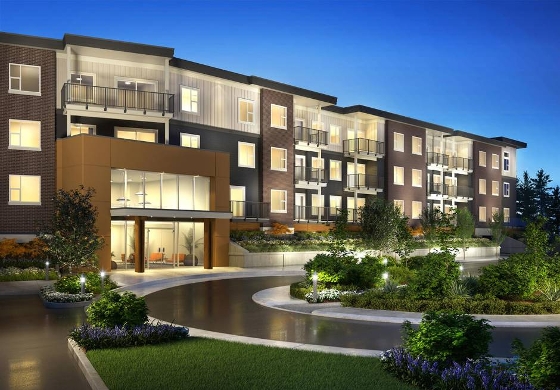 Kelowna realtor Tony Zhao, who is from China, attended UBCO 11 years ago, when he was 18, and settled in Kelowna with his wife. He says about half his clientele are international buyers looking to invest or purchase houses and condos for their children attending school there. He networks directly with people in China looking to buy.
Mr. Zhao believes the 15-per-cent tax in the Lower Mainland could create more demand for Kelowna, where it doesn't apply, but he says it would be small. Most people are adopting a wait-and-see approach, he says. Kelowna has its own appeal for foreign buyers and it's got nothing to do with the tax.
"Right now, it's very hard to apply to UBC in Vancouver, and here it's a bit easier," says Mr. Zhao, who is 29. "And because in Kelowna there aren't many people from Asia or China, if you want to learn English, you go to Kelowna. If I went to [live in] Vancouver, I wouldn't even need to speak English."
The Kelowna market is a hot investment partly because of the low vacancy rate, too, which makes renting easy, he says. He estimates that more than half his clients want to make Kelowna their home. The others are investors.
Okanagan Mainline Real Estate Board president Anthony Bastiaanssen says the number of buyers from the Lower Mainland has doubled, going from 10 per cent to about 20 per cent in the past year. It has coincided with a drop of about the same number of Albertan buyers.
"We have the best market we've ever had," Mr. Bastiaanssen says. "Last month, the average single family house price was over $600,000, which is an all-time record for the Central Okanagan. So, we are at peak levels of activity and average pricing.
"The real estate market has been benefiting from strong consumer confidence and low interest rates. People are happy."
Communities such as Kelowna are reaping the rewards of Vancouver's affordability crisis and transforming as a result.
Luxury sales have also gone up in the past year, he says. An entry-level price for a waterfront property is around $1.5-million, which would be 20 minutes away, in Peachland.
"The number of $1-million-plus sales is significantly higher than a year ago. This year, you might see a dozen. Last year, you might have had a couple."
The Mission Group is Kelowna's biggest developer of multiunit dwellings, averaging about 200 to 300 units a year. President Randy Shier says the market started recovering from the recession around 2014.
"And now 2016 has really gone on a tear," Mr. Shier says. "It reminds me of what it was like from [20]04 to '07. They were good years."
But this cycle is different. The wealth moving into the market is bigger and the 20-to-34 age group is also driving the mid-market growth. Workers have made the shift from the old traditional mill-type jobs to occupations in which people can work at home, such as tech or consultancy jobs. The city is also a commercial hub for much of the province, offering jobs for engineers and lawyers.
Mr. Shier has tapped into the student market by providing housing with a series of condo buildings adjacent to UBCO, called U-One, U-Two and U-Three. By the time they are built out in August, 2018, his projects will house more than 1,600 students. His latest U-Three project is getting more investors, parents of international students who want to invest in their child's accommodation.
His downtown condo project Central Green is also drawing young buyers, with prices between mid-$200,000 and mid-$400,000. One-bedrooms are about 550 square feet.
The boomtown effect isn't all positive, however. It's meant low-income residents are getting squeezed. With the market up, homeowners are cashing out and selling off their rental properties.
A rendering of a unit at 1151 Sunset Drive.
Royal LePage managing broker Francis Braam has been selling in the area since 1988 and says this is by far the busiest cycle yet.
"It's not a cheap market to be in," Mr. Braam says. "And certainly every time you go up thousands of dollars it becomes more difficult for people to buy. Are we priced out yet? I can't answer that one."
And if the boom is happening in a tiny community, such as Sechelt on the Sunshine Coast, the effect can be overwhelming, particularly for local workers. Rentals there are evaporating as people sell off their rental homes for big prices.
Sechelt deputy mayor Alice Lutes has lived in the community most of her life.
"It's worrisome," she says. "Right now for low-income earners looking for a place to rent, they are getting pushed out. A lot of them are squeezing in with family members, hoping it will be temporary. And I don't know if that's true at this point.
"There's been a lot of changes and it is impacting. And most of it is the direct result of the incredible market in Vancouver."